Hiya. I'm in a slump. It's the holidays- all the time in the world to write about things on my blog and pretend I am popular- I mean, um, I am. But I got this new microphone for YouTube– more specifically for a documentary I'm making for college. Also, I'm trying to learn French so I can escape the UK before Brexit really goes through. All of this means that every time I try to sit down and make a blog post- I'm distracted by something or the other. More importantly, I'm stuck for inspiration right now- as most of my inspiration is being channeled into my YouTube channel (youtube.com/georgelincolnsings).
Anyhow, I know that it's been more than a week since my last blog post- and that makes me feel bad. Because I love you, whoever you are. So without further ado, here are my favorite songs that I've ever listened to on Soundcloud. They're in conjunction with my musical taste- but if you don't normally listen to this kind of stuff- then all the better eh?
Lone Digger by Caravan Palace
Although this song has been out on YouTube for a while now, and collected over 82 million views- it's recently new to Soundcloud- and features a new extended intro. The artist is one of the key players in the electro-swing scene- which is just the best if you haven't checked it out…
Discovered: A few months ago. (It made techno-swing my fav genre.)
Confess by Lox Chatterbox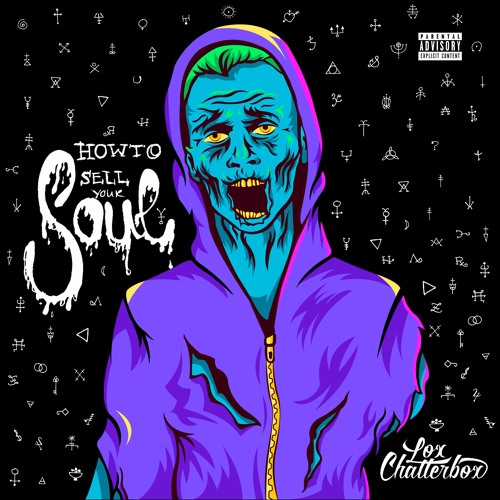 A trap/rap combo, Confess is an interesting one to listen to. I believe they say the flo is quite good. Ughr, the cringe.
Discovered: The other day.
Love U by Razihel
A song by the acclaimed Future artist made it's way onto soundcloud last year, with an NCS release. The song's also sentimental for me because I used it on one of my first and fav youtube videos.
Discovered: A year ago.
Keep It Mello ft. Omar Linx by Marshmello
A classic tune by the world's fav future artist right now. There are many other modern classics to look for on his soundcloud.
Discovered: About half a year ago.
Adventures by Hyper Potions and Subtact
This future track may not be in the same league as Marshmello or Tiësto, but there's defiantly something about it. I guarantee you'll have it in your head for hours after listening…
Discovered: Couple of months ago.
The Road Not Taken by George Lincoln
I had to put this in here, sorry. I'm not really sure what it is: trance/future/spoken word. It's unique- that's not a lie.
Discovered: The other day, when I made it. #selfadvertising
Thumbnail Credit: HDQWalls